Click here to view original web page at www.theguardian.com
Last week's decision by the Ministry of Justice to close 86 courts and tribunal buildings over the next 18 months has sparked more controversy over the Conservative…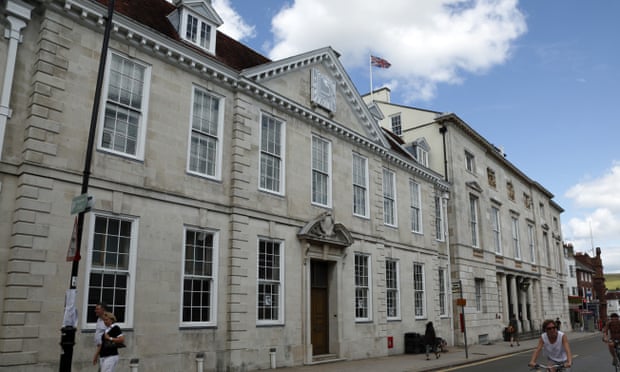 Last week's decision by the Ministry of Justice to close 86 courts and tribunal buildings over the next 18 months has sparked more controversy over the Conservative record on access to justice.
The Magistrates' Association said such wide-ranging closures were worrying, while the Law Society said the closures would disproportionately affect people living in rural areas.
With the MoJ facing a further 15% reduction in its budget this parliament, the court system is understandably a target for reform.
Protecting access to justice is of paramount importance, but retaining underused court buildings is not the answer. It's hugely wasteful for magistrates courts to be in use less than half the time. Rationalisation will free up funds that can be put to more effective use.
To protect access to justice, the way it is delivered must be reformed. For example, the longer a case drags on, the more likely it is to collapse, yet archaic processes persist and case durations have lengthened over the past five years. This does not serve anyone involved, either professionals or victims.
In his 2015 review of productivity in the justice system, Lord Justice Leveson argued that digitisation could help make the justice system more efficient. His findings, it seems, are being heeded by government. Part of the MoJ announcement includes a commitment to increase the use of video conferencing, a move that could see face-to-face hearings reserved for only the most sensitive cases.
A blueprint under development in the south-east of England, spearheaded by Sussex police and crime commissioner Katy Bourne , shows how this could work. Replacing administrative hearings with virtual courts could allow defendants, victims, and witnesses to give evidence remotely via video, increasing convenience and reducing the costs of unnecessary transport.
On their own, of course, video courts will not be able to meet the financial challenge set by the spending review, but they can be a meaningful part of the response. Reform's paper on digital justice, published on 18 February, estimates that greater use of video could result in savings of up to £27m.
Past experience indicates there will be resistance to change and even Lord Leveson has cautioned against measures that would undermine the solemnity and gravitas of courts.
But digitising the criminal justice system reflects the direction in which citizens' lives are increasingly going. The courts and other public services need to catch up.
Ultimately, a faster and more convenient criminal justice system will improve the experience of victims, witnesses and defendants. Indeed, those living in rural communities perhaps stand the most to gain.
William Mosseri-Marlio is a researcher at thinktank Reform.
Talk to us on Twitter via @Guardianpublic and sign up for your free weekly Guardian Public Leaders newsletter with news and analysis sent direct to you every Thursday.
Click here to view full article