Click here to view original web page at www.huffingtonpost.com
This is part of the Digital Marketing Insights series — featuring tips, analysis and recommendations on how to become better marketers online. When it comes to marketing, some digital marketing tactics may result into great analytics. Others offer great reach and high impressions. And still others feature great click-thru…
This is part of the Digital Marketing Insights series -- featuring tips, analysis and recommendations on how to become better marketers online.
When it comes to marketing, some digital marketing tactics may result into great analytics. Others offer great reach and high impressions. And still others feature great click-thru rates. But most digital marketing tactics are united by the one thing they have in common -- a lack of audience connection.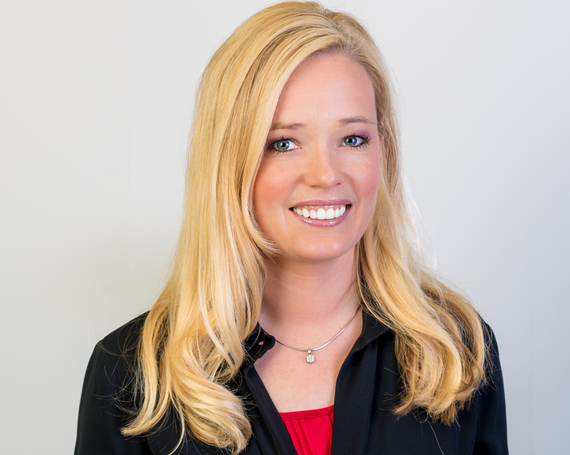 Audiences were self-selecting their content journeys, eschewing traditional and digital marketing and flocking to digital influencers to create communities, offer opinions, and conduct commerce. The world of influencer marketing was emerging, but this time, instead of benefiting brands, this new digital marketing tactic was designed to benefit consumers.
That realization, combined with a desire to close the market gap, is what spurred Jamie Reardon and Cristine Vieira to create Find Your Influence (FYI), which has grown into one of the largest SaaS influencer marketing platforms in the market. As CEO and co-founder, Reardon has seen FYI grow from humble beginnings and a two-person shop to a multi-national enterprise helping more than 1,000 brands complete more than 10,000 campaigns using more than 100,000 influencers -- all in just two short years.
FYI just celebrated surpassing the 100,000 approved, high-value and experienced influencer threshold, and has a history of successful campaigns working with everyone from Fortune 100 brands to one-person upstarts, and from worldwide agencies to boutique shops, and everyone in between.
In an interview with Reardon, here's what she advices to those entering the complex system of influencer marketing:
So first things first, tell me about the dynamics of influencer marketing. What goes into that and what is influencer marketing as an entity?
Relatively speaking, influencer marketing is a new way for brands to engage and reach new audiences. Let's be honest -- marketing has gotten a lot harder in the past couple of years because today's consumers are much more savvy and aware of the world around them, and have grown immune to traditional marketing.
So when traditional marketing techniques aren't offering the same ROI, and aren't as effective, you have to think: how can I reach my customer at the top-of-the-funnel, communicating a strong brand message with customers and marketers alike thinking this is the same old traditional marketing?
With influencer marketing, instead of consumers thinking "this is something I'm being told to buy," the conversation flips to offer consumers something to participate in, or to believe in, through third-party endorsements from trusted digital influencers.
Today's consumers are on a content journey, self-selecting the content most relevant to them and content they're more engaged in. Some brands do a good job -- Disney is a great example, but through influencer marketing now brands can work with an influencer -- someone who has built up an audience, like a blogger, to communicate to prospective customers. Audiences who follow bloggers and social media personalities, they trust their content. So we connect brands with the influencers that share that common audience.
You've delved into influencers, but what kind of brands work in influencer marketing?
The thing is, there's no real limit as to what brands can work with influencers. We've seen really aggressive startups jump into the marketplace with the opportunity to create buzz about a new product. We've seen some of the biggest companies in the world -- the NFL, Microsoft, Nike -- they all use influencer marketing as part of their tactics to help spread awareness or brand affinity. People already know what Nike is, but they use influencers to get people to understand how the brand's relevant to them now.
The ideal brand for influencer marketing is easy to define -- any brand looking for a deeper engagement with their target audience. That's what influencer marketing can offer.
Why is influencer marketing picking up steam now?
It's a couple of things -- brands are tired of being told that traditional digital marketing tactics are the only way to go, because they're not showing the metrics. It's still really expensive, but you're not getting the same ROI.
Simultaneously, you've got influencers who have strong, relevant voices who can monetize that talent because they know their content. And if an influencer works hard enough at their content, and building an audience, they become a thought leader in the space. And over time, brands have realized that they can work with influencers the same way influencers have realized they can work with brands. It's almost like a coming together.
So it's a win-win situation.
At FYI, we call it our #winwinwin -- when influencer marketing is done right, the brand wins, the influencer wins, and most importantly, the audience wins.
What do you mean by that?
Well, just last year Nick Cannon got busted tweeting about his love of the new Samsung Galaxy S6...from his iPhone. Nick was tweeting about how great the new Samsung was, how wonderful the camera was, but he was using TweetDeck, an iPhone app, and it signed everything at the end, "Sent by TweetDeck for iPhone." That's an extreme example, but still.
It's a lack of connection, a lack of understanding of what the brand is and what the brand can do that can ruin a campaign. Some brands want to control what the influencer is saying and just don't understand. You may have a Vine influencer who creates all this great, wacky content and then one day they do a straight-up ad for a national chain restaurant -- it's going to stick out like a sore thumb.
How do you find that authenticity then with influencers?
Authenticity comes research, really clearly identifying who your target audience is. You're not necessarily looking for an influencer in your target demographic, you're looking for an influencer that reaches your demographic. A mom blogger may not the perfect influencer if you're marketing tax software, but if she speaks to an audience making decisions about finances inside their home, then you may have found the right audience.
So then what are the other pitfalls? What do you have to approach with caution in influencer marketing?
That's easy. Influencer marketing is simple in concept and extremely difficult to do right. You can't control what an influencer is saying. You're gaining the ability to work with an influencer and trusting them to talk on behalf of your brand.
We use the adage, "Influencer Marketing can make a good product great." If you've got a bad product, influencer marketing is not for you because, again, you're betraying that authentic connection an influencer has with their audience.
So then, you've been working in the industry a while, how do you find these people and make sure they're a good match?
It comes down to connection, and research. At Find Your Influence, we have access to more than 100,000 influencers through our platform, so you've got some very niche target influencers and some who reach a really broad audience. You're able to dial down and up on the audience demographics and drill down really deep into the demographics to find exactly how you can best put it to used to you. If you've got three or four criteria like age, topic matter, interests, you can find influencers who speak specifically to that marketplace.
How do you even find influencers to work with? Because that's big task -- to not just make a campaign, but a successful campaign.
Influencer recruitment is difficult in the sense that influencers work unbelievably hard to cultivate their audience. They curate their content, some post content daily. They love their followers and their followers love them -- it's a very reciprocal relationship. So it's important when you're working with them and talking with them about working with a brand, you put in the due diligence. It has to be natural. It has to be a good fit, for you and for them -- it's kind of like dating.
By all means, it is sponsored content, it is paid for by an advertiser. But you're simply trying to connect a brand with a target audience through an influencer.
At the same time, influencer marketing isn't exactly a "new" idea. How has technology played a part in its growth?
At it's core, influencer marketing is the latest iteration of word-of-mouth marketing. You like something, you tell two people, they tell two people and so on. I think technology has brought the world a little bit closer together, it allows for that connection we really want to foster.
Plus, there are influencer marketing platforms now that handle all aspects of the influencer marketing relationship -- it doesn't make influencer marketing easier, but it does simplify the task at hand.
Do you expect it to grow in the future?
Yes, absolutely. I'm not sure I can see the ceiling for influencer marketing, just based on the opportunities that exist and the brands that haven't embraced the potential in influencer marketing. And the number of good influencers -- high reach, high value, motivated influencers -- that number grows month over month, year over year. Continued exponential growth in the field is inevitable.
So where do you see it going in the future then?
Honestly I see influencer marketing becoming as ubiquitous in a marketing mix as say 'digital' is today. Remember, ten years ago things like native advertising and digital marketing -- those were all foreign concepts to marketers as they moved away from their traditional push marketing standpoints.
That being said, like all good marketing tactics, influencer marketing still needs to be measured very carefully so people understand that you're not buying an audience, you're building a relationship. That's one takeaway our team at Find Your Influence has tried so hard to ensure all of our brand partners fully understand.
Click here to view full article